Belgian League First Look at 2021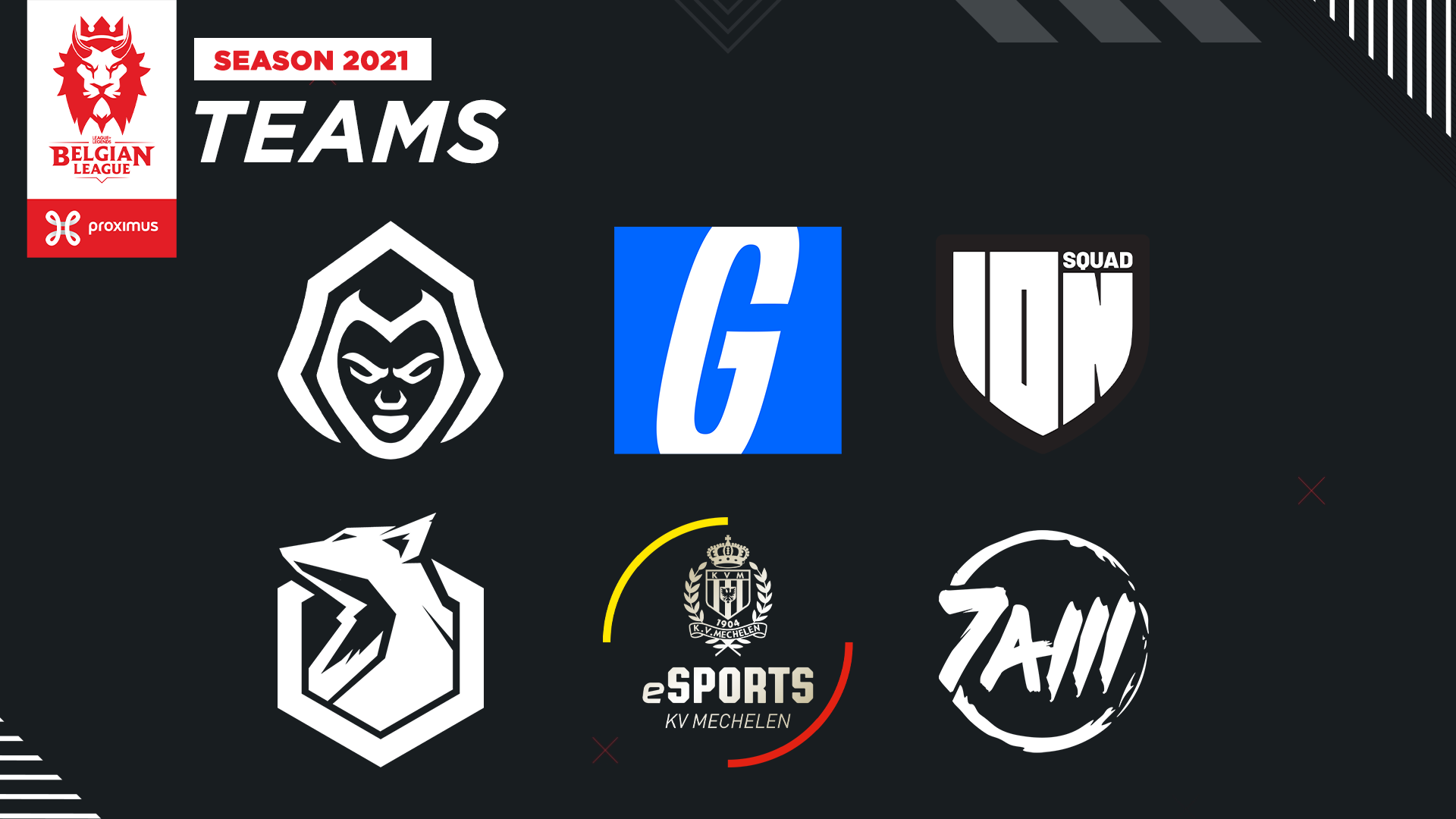 The inaugural season of the Belgian League presented by Proximus has concluded and we're ready to look toward the upcoming season. First and foremost we'd like to thank all the fans, teams and players who helped make our first season such a big success.
When it comes to taking home the big prizes, we'd like to congratulate Sector One. They've won both the Spring and Summer Split, represented our region in the European Masters play-in and were also able to become the first Country Finals Champion of the Belgian League.
When it comes to the teams that'll compete in the 2021 season, there'll be some changes in the Belgian League.
Sector One
KVM Esports
Team 7AM
KRC Genk Esports
4Elements Esports
ION SQUAD
With KRC Genk Esports, 4Elements Esports and ION SQUAD, the Belgian League welcomes three new teams. We're looking forward to their performances in the 2021 season. This means we'll be saying goodbye to RSCA Esports, Aethra Esports and Brussels Guardians. We'd like to thank them for participating in our first season.
For the 2021 Belgian League season, our structure will remain mostly the same. We'll still have the Spring and Summer Split, which will consist of a double round robin best-of-one format with the playoffs operating on a King of the Hill format featuring a Juggernaut match. After both Spring and Summer Split have concluded, the three teams who collected the most Championship Points throughout the season will square off in the Country Finals.
Our prize pool will stay the same as well, consisting of €25,000 to be spread out amongst the teams depending on their results. All the Belgian League matches will be broadcasted in Dutch on GameluxLol and ProximusEsportsNL and in French at ProximusEsportsFR, starting with our first matchday on Monday January 11.

The teams will need to have their rosters ready by December 30 before the roster lock. Teams can now field up to 3 non-Locally-Trained Representatives, but will require at least 3 Benelux LTR players in their roster, including substitutes.
The Open Tour Benelux will be returning as well in 2021. With a revamped structure, there will be ample opportunities for teams not in the Dutch or Belgian League to showcase their skills and earn a portion of the €10,000+ prize pool. In 2021, results in the OTBLX will play a role leading into the 2022 season. More details will be shared in the coming weeks, and sign-ups will be possible in January 2021.